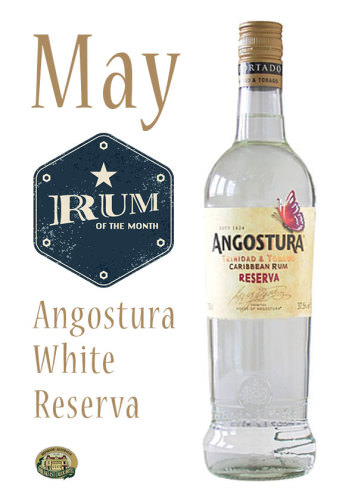 Rum of the Month - May
Angostura Reserva 3 year old white rum.
The House of Angostura is situated in the heart of the Caribbean, the unspoilt islands of Trinidad & Tobago, where Angostura has been in the business of crafting fine spirits since 1824. That's almost 200 years experience of fermenting, distilling, ageing and blending - which come together to deliver a truly smooth rum, quite different from any other rum produced in the Caribbean.
Angostura Reserva white rum remains in its barrel for up to three enriching years, until it is ready to be enjoyed. It is then charcoal filtered to remove any colour generated by the ageing process.
Angostura Reserva white rum possesses a dry taste with a rich and warm flavour of vanilla and a finish that is incredibly smooth. It is a warm, colourful, creamy, gentle rum, and is perfect for mixing to create light cocktails.
The true taste of the Caribbean.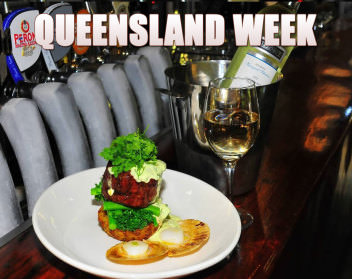 Queensland Week
Celebrating our sunshine state!
Forget the cold snap and warm your belly as we celebrate all the quality produce our gorgeous state provides with the "QUEENSLANDER" at the Breakfast Creek Hotel.
Mouth-watering Graziers Eye Fillet steak with plump Hervey Bay scallops served in their shell, a delicate Blue Swimmer Crab rosti and brocollini all topped with a heavenly Mango & Dill cream sauce. Its so indulgent, its so Queenland.
Perfectly matched with the crisp, light, tropical fruit characteristics of the Sirromet 820 above Verdelho.
Available in both the Beer Garden and Spanish Garden Steakhouse - Lunch or dinner.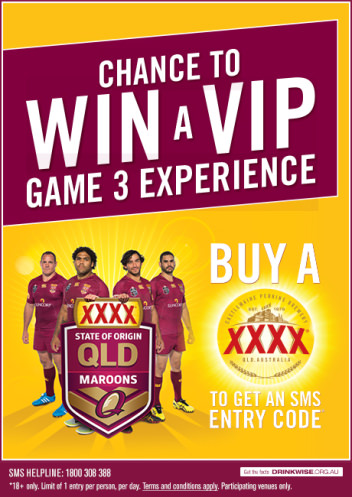 Win a State of Origin VIP Experience
Have your chance to win a VIP Game 3 State of Origin experience! Just buy a XXXX to receive an SMS entry code.
VIP Experience
Prize is valued at up to $5,000 for winner + 3 mates and includes:
Return economy airfares within QLD to Brisbane
2 nights at the XXXX QLD Maroons hotel
Airport transfers to hotel
Tickets to Game 3 Suncorp stadium
A Tour of the XXXX QLD Maroons sheds
Hold banner as the XXXX QLD Maroons run onto field
Draw: The draw will take place at 3pm on the 23rd of June, 2015. The first valid entry will receive the prize.
Customer receives SMS code when purchasing any XXXX Product.
Terms and conditions apply. Limit of one (1) entry per person, per day. Customer receives SMS code when purchasing any XXXX Product. Participating venues only.
18+ Only - Photo ID required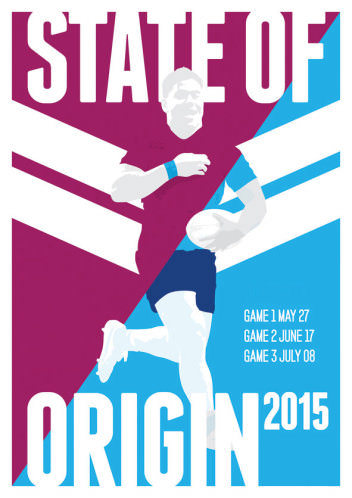 State of Origin
STEAK your place at Queensland's best pub!
Celebrate the State of Origin series at the Breakfast Creek Hotel – STADIUM STYLE!!
The next best experience to being at the State of Origin game itself has got to be the GRANDSTAND seating on the Brekky Creek front lawn! A regular feature of the State of Origin Campaign since 2012, guest flock to the 250+ seating for all three Origin games! We are going to do it all again in 2015 - only this time we are going BIGGER and BETTER!
Feel the excitement of every big hit LIVE on the 12square metre LED screen!
Tackle a "Queenslander" 600 gram American Rib on the Bone before the game and head into the stadium to cheer home our Mighty Maroons!
Game #1 - May 27th
Game #2 - June 17th
Game #3 - July 8th
Bookings please call 3262 5988
This is a FREE event
All Ages Event - Conditions may apply
Monday Nights During NRL Season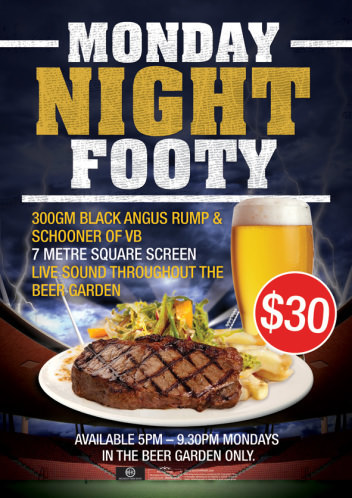 Monday Night Footy!
Score with this Steak special!
Watch all the LIVE NRL action on our 7 square metre LED screen in the Staghorn Beer Garden each Monday as you enjoy a 300gram Black Angus Rump and Schooner of VB for only $30. Live sound in the Beer Garden!
Available 5pm - 9.30pm Mondays during the NRL Rounds - Bookings 3262 5988.
Mondays during the NRL Rounds - 5pm to 9.30pm in the Beer Garden only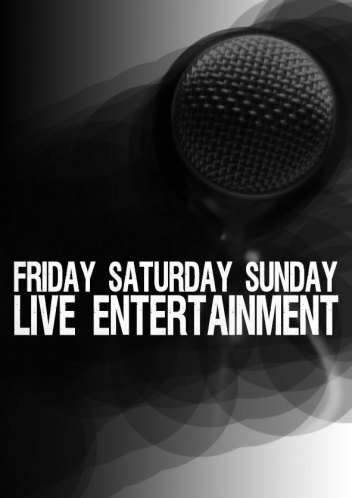 Live Entertainment
FRIDAY
27/2/15: Clint Boge
6/3/15: Clint Boge
13/3/15: Biggy P
20/3/15: Kim Sheehy
27/3/15: James Johnston
10/4/15: James Johnston
17/4/15: Radiotheft
24/4/15: James Johnston
1/5/15: Biggy P
8/5/15: James Johnston
15/5/15: Biggy P
22/5/15: James Johnston
29/5/15: Clint Boge
5/6/15: Biggy P
12/6/15: Clint Boge
19/6/15: James Johnston
26/6/15: Clint Boge

SATURDAY
28/2/15: Dagsville
7/3/15: Green Sinatras
14/3/15: Plus One
21/3/15: Two Way Street
28/3/15: Alternator
4/4/15: Green Sinatras
11/4/15: The Front
18/4/15: Two Way Street
25/4/15: Green Sinatras
2/5/15: Green Sinatras
9/5/15: Two Way Street
23/5/15: Dagsville
30/5/15: Alternator
6/6/15: Green Sinatras
13/6/15: Dagsville
20/6/15: Two Way Street
27/6/15: Alternator
SUNDAY
1/3/15: Alternator
8/3/15: Rob Hackwood Duo
15/3/15: James Johnston
22/3/15: Tom Foolery
29/3/15: James Johnston
5/3/15: Plus One
12/4/15: Rob Hackwood Duo
19/4/15: Tom Foolery
26/4/15: Playing Vegas
3/5/15: Plus One
10/5/15: Tom Foolery
17/5/15: Green Sinatras
24/5/15: Geeves & Wooster
31/5/15: Rob Hackwood Duo
7/6/15: Plus One
14/6/15: Tom Foolery
21/6/15: Rob Hackwood Duo
28/6/15: Green Sinatras
This is a FREE event
Fridays 5pm-9pm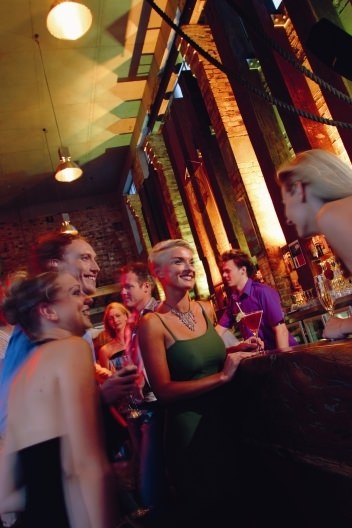 Fridays
Kick start your weekend in the Substation No 41 Bar. Boutique beers & crafty cocktails feature for the adventurous. Old favourites are prevalent though for those faithful to their drink of choice.
Entertainment - Enjoy all the latest hits from the 70's to now with Trademark spinning the decks.
Every Friday.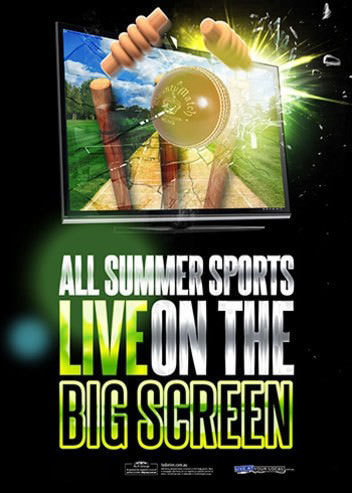 Sport @ The Creek
The ONLY way to watch the your favourite sport is on our BRAND NEW SONY SEVEN SQUARE METRE LED SCREEN in the staghorn Beer Garden – at 7sq Metres IT'S HUGE!
Can you think of a better way to watch the game you love - steak, beer and a massive screen that will make you feel as if you are inside all the action!
With a second large Plasma screen in freshly renovated Substation no.41 RUM BAR you and your friends can relax on the new decking and lounge area, adding a whole new meaning to cricket with your mates.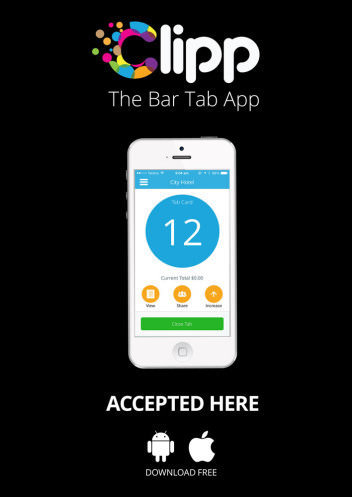 Clipp the Bar Tab App is Now Here
Clipp the Bar Tab App allows you to pay for food and drinks directly from your smartphone.
Simply download the app and connect a credit card to your account.
Set your tab limit and flash your phone when placing your order.
View all your purchases in real time and when you're ready to leave, simply close the tab from your phone.
Come and give it a go!
See staff for details and conditions.
Grass Fed Beef
Over the last 12 months there has been a growing trend for steakhouses and high end restaurants in Australia to re-introduce Grass-fed Beef to their menus. Until recently the predominant source of steak in Australia has been from grain finished cattle, finished from between 30 – 100days on a mix of grain bends and/or corn based feeds. The reintroduction is adding a unique element to menus that is both high in health benefits and offers a new and cleaner flavour to the traditional serve.
The way cattle are fed can have a major effect on the nutrient composition of the beef. This is particularly evident when it comes to the fatty acid composition. Grass-fed usually contains less total fat than grain-fed beef, which means that gram for gram, grass-fed beef contains fewer calories.
The composition of the fatty acids is vastly different, which is where grass-fed really shines:
Saturated and monounsaturated:* Grass-fed beef has either similar, or slightly less, saturated and monounsaturated fats.
Omega-6 Polyunsaturated Fats: Grass-fed and grain-fed beef contain very similar amounts of Omega-6 fatty acids.
Omega-3s: This is where grass-fed really makes a major difference, containing up to 5 times as much Omega-3
Conjugated Linoleic Acid (CLA): Grass-fed beef contains about twice as much CLA as grain-fed beef. This fatty acid is associated with reduced body fat and some other beneficial effects
Popularity of the paleo diet has steered many enthusiast away from Australian Beef, but with the return of the Grass-fed option many consumers can again enjoy the high protein steaks but not compromise the paleo diet.
The Breakfast Creek Hotel is arguably one of the most famous and popular Steakhouses in Queensland and certainly knows a thing or two about Beef. The Grass-fed steak was a regular feature on the menu until the mid 2000's when drought heavily impacted on the supply of premium quality grass-fed steak and it was replaced with Grain-fed steaks. With the development of the Dry-Aging Cabinet in the Spanish Garden Steakhouse the Brekky Creek was able to monitor the quality and slowly bring the Grass-fed option back to the forefront of the menu. Now serving three cuts of grass-fed steak – the Dry aged *Rib on the Bone* and now the *Rib Fillet *and* Rump steak* the Brekky Creek is proud to offer both varieties. The Brekky Creek sources their Grass-fed steaks from the Mandalong Station in Northern NSW. As family owned and operated farms, the Cattle are raised on native and improved pastures namely Kikuyu, Rhodes and paspalum grass without the assistance of Hormonal Growth Promotion. A combination of breed, pastures and excellent stock handling makes for a flavour and tenderness profile in Mandalong Station Beef that is exception.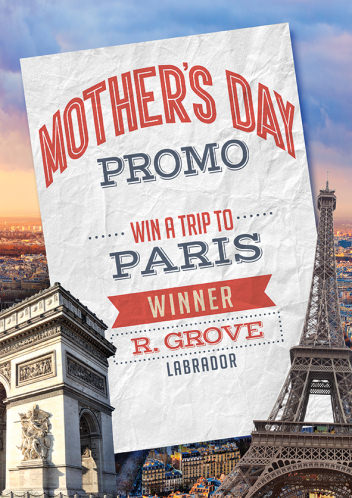 Winner Announced: Win a Trip to Paris
Congratulations to R. Grove of Labrador (QLD), winner of the 'Trip to Paris' competition.
Thank you to all the mums and families that dined with us on Mother's Day and entered the competition.
We hope you had a lovely day and look forward to seeing you back next year.