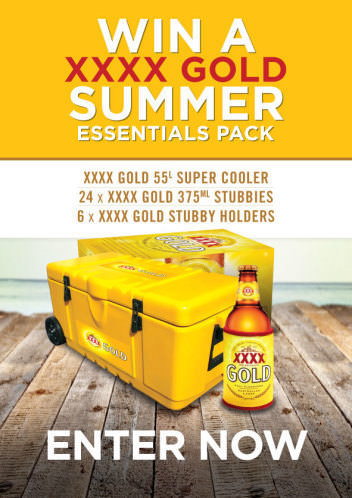 WIN A XXXX GOLD SUMMER ESSENTIALS PACK
Be the envy of your mates and win a XXXX Gold Summer Essentials Pack this summer!
One winner will enjoy a XXXX Gold 55L Super Cooler, a XXXX Gold slab and six XXXX Gold stubby holders valued at $440.
Drawn Monday 26 January 2015. 18+ Only. Furthers Terms and conditions apply.
18+ Only - Photo ID required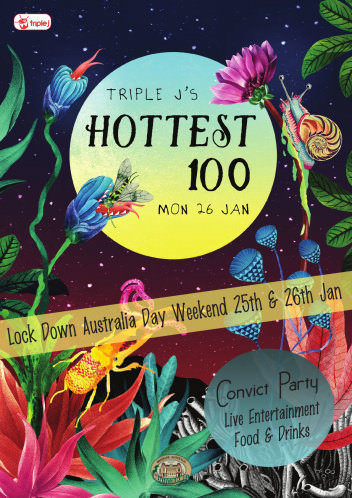 Australia Day
Lock down your Australia Day!
Settle in for the Long Weekend with the Brekky Creek's CONVICT PARTY!
Lock down amazing food and drinks and enjoy the LIVE Entertainment on the Substation no.41 Rum Bar stage!
SUNDAY 25TH JANUARY
Jumping Castle for the Kids from 12 - 4pm MANKUNION 2pm - 6pm
MONDAY 26TH JANUARY
Triple J's HOTTEST 100 Countdown LIVE broadcast
GREEN SONATRA'S from 7pm

"THE CONVICT"
Native bush Pepper spiced RUMP with Bush tomato, Bacon 7 Mushroom Chunky Gravy $33
"MUTINY"
Traditional Damper with homemade Bundaberg 'Mutiny' spiced Rum and Tomato Chutney $13
Specialty Australian Rum inspired cocktails available all weekend! Made by our specialty Rum Bar technicians. Sample the "Billy Tea" inspired cocktail served in a tin or the new Bundaberg "Mutiny" spiced rum cocktail. They are "True Blue"!
For bookings phone: 3262 5988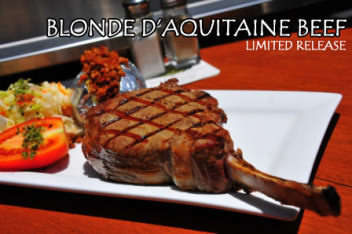 BLONDE D'AQUITAINE BEEF
LIMITED RELEASE – EVERY THREE YEARS
The Breakfast Creek Hotel has been at the forefront of premium quality steak since they were first introduced in the Beer Garden and Spanish Garden Steakhouse in 1967. Home of over 14 different varieties of grass-fed, grain-fed and dry-aged steaks the "Brekky Creek" is renowned for offering only the best Beef. In a first for Australia and the Breakfast Creek hotel, the Brekky Creek has teamed with Nolan Meats to offer a rare opportunity to sample a new variation to the steak menu with the limited supply of a new beef breed, the "Blonde on Blonde" - Blonde d'Aquitaine Beef.
What is Blonde d'Aquitaine Beef? "Blondes" as they are affectionately called are a relatively new breed of cattle to Australia originating from the Aquitaine district in south west of France. The breed is a combination of three local strains, the Garonnais, the Quercy, and the Blonde des Pyrenees. It was French President Charles de Gaulle who in 1962 requested that they form a single breed register to help preserve these historic and similar breeds. Some French called them the 'De Galle Cocktail'.
Blondes were predominantly draught animals until the end of the Second World War, resulting in their great muscle development, hardiness and docility. They are hardy, lean animals with light but strong bone structure. Blondes show some variation of colour ranging from almost white, to wheaten, to tan. They are the third most numerous breed in France but produce France's most highly prized beef for the discerning French consumer.
Terry Nolan, from Nolan Meats, is a long term supplier of the Breakfast Creek Hotel – Nolan Meats are legends within the Brekky Creek regulars for their crowd favourite T-Bone steak and has teamed with BCH to offer this unique dining experience.
Terry has personally bred, grown and fed the Blonde d'Aquitaine cattle as a side project to his business, as a hobby of love. Some people buy a boat or a share in a racehorse but Terry finds great enjoyment in "Blondes" of the other four-hoofed variety. His interest in the Blonde breed dates back to 1991 where he discovered this rare breed in Australia and has embraced the genetic superiority and their gentle nature ever since.
When asked what he loves about the cattle, Terry said "there is lots to like about the cattle from the light coats that make the cattle so heat tolerant and ideal for the tropical Queensland environment, the fast growth - achieving high weights at a young age, so economical for butchers with their high meat to bone ratio, so lean for the health conscious consumer with so little subcutaneous fat. So lean, so tender."
The Nolan Family has the largest purebred Blonde herd in Australia, Cooloola Blondes, so this truly is a 'conception to consumption' story. Having bred, grown, fed and processed the cattle. The beef was tenderstretched, and graded MSA, so guaranteed to be tender. They have over-seen the aging process of the beef for 7 weeks since they were processed. What you will notice about the beef is the fresh almost crisp flavour as the finely textured meat breaks in your mouth, a unique mouth feel. The beef is low in fat and best eaten rare to medium-rare; unless of course you are French and like it blue.
These cattle are from the same herd that provided the winners in both the Export and Heavy Trade Carcase classes, in Australia's only truly National Carcase Competition at Beef 2012. Data captured from these carcases in this Blonde beef promotion has been submitted for the Beef 2015 National Carcase Competition and Terry is hoping these younger siblings can achieve the almost impossible task of a "Grand Final Repeat" when the May 2015 announcement comes around.
Held every 3 years, the NCC is the Australian Championship of Beef. In 2012 Nolan's took out two of the three awards winning, 'Heavy Trade' class and the 'Export Trade' class, which is no easy feat. Terry is encouraging guests of the Brekky Creek to take the opportunity to sample what he believes to be the best quality Blonde steak in Australian. This is another unique experience that only friends of the Brekky Creek can offer.
From 01.12.14 until stock runs out. This event is strictly 18+ .The Breakfast Creek Hotel supports the Responsible service of alcohol.
18+ Only - Photo ID required
January Entertainment
Fridays
DJ Trademark
Saturdays
3/1/15: Two Way Street
10/1/15: Plus One
17/1/15: Green Sinatras
24/1/15: Tom Foolery
31/1/15: Alternator
Sundays
4/1/15: James Johnston
11/1/15: Dagsville
18/1/15: Rob Hackwood Duo
25/1/15: Mankunion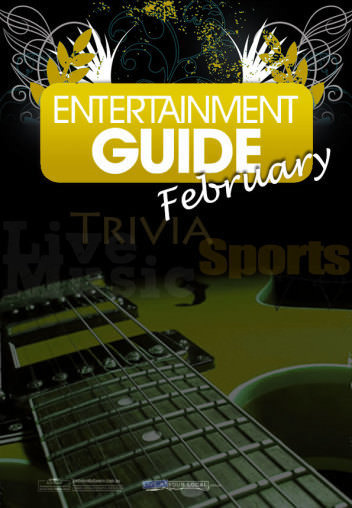 February Entertainment
Fridays
DJ Trademark
Saturdays
7/2/15: Green Sinatras
14/2/15: Shine On
21/2/15: Green Sinatras
28/2/15: Dagsville
Sundays
1/2/15: Alternator
8/2/15: Tom Foolery
15/2/15: Rob Hackwood Duo
22/2/15: James Johnston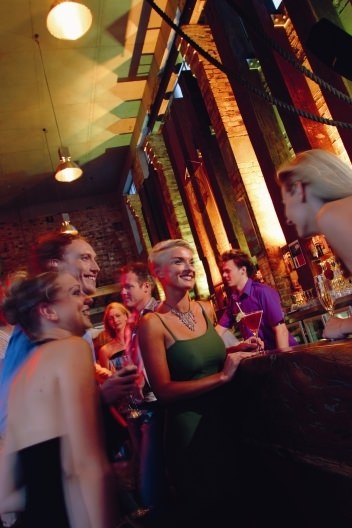 Fridays
Kick start your weekend in the Substation No 41 Bar. Boutique beers & crafty cocktails feature for the adventurous. Old favourites are prevalent though for those faithful to their drink of choice.
Entertainment - Enjoy all the latest hits from the 70's to now with Trademark spinning the decks.
Every Friday.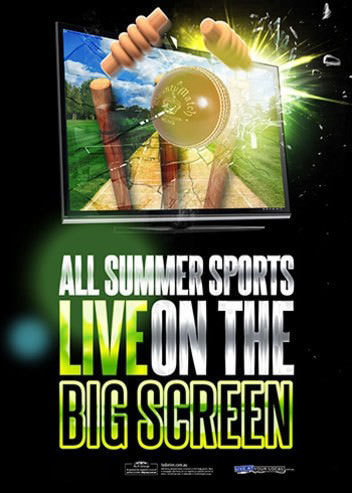 Sport @ The Creek
The ONLY way to watch the your favourite sport is on our BRAND NEW SONY SEVEN SQUARE METRE LED SCREEN in the staghorn Beer Garden – at 7sq Metres IT'S HUGE!
Can you think of a better way to watch the game you love - steak, beer and a massive screen that will make you feel as if you are inside all the action!
With a second large Plasma screen in freshly renovated Substation no.41 RUM BAR you and your friends can relax on the new decking and lounge area, adding a whole new meaning to cricket with your mates.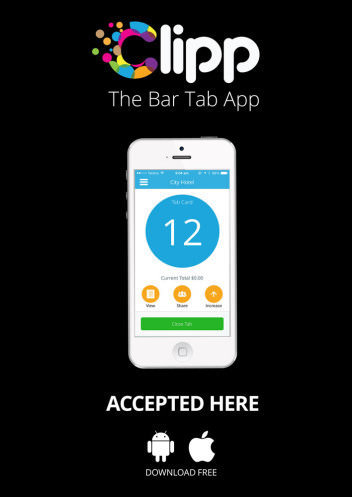 Clipp the Bar Tab App is Now Here
Clipp the Bar Tab App allows you to pay for food and drinks directly from your smartphone.
Simply download the app and connect a credit card to your account.
Set your tab limit and and flash your phone when placing your order.
View all your transactions in real time and when you're ready to leave, simply close the tab from your phone.
Come and give it a go!
See staff for details and conditions.
Grass Fed Beef
Over the last 12 months there has been a growing trend for steakhouses and high end restaurants in Australia to re-introduce Grass-fed Beef to their menus. Until recently the predominant source of steak in Australia has been from grain finished cattle, finished from between 30 – 100days on a mix of grain bends and/or corn based feeds. The reintroduction is adding a unique element to menus that is both high in health benefits and offers a new and cleaner flavour to the traditional serve.
The way cattle are fed can have a major effect on the nutrient composition of the beef. This is particularly evident when it comes to the fatty acid composition. Grass-fed usually contains less total fat than grain-fed beef, which means that gram for gram, grass-fed beef contains fewer calories.
The composition of the fatty acids is vastly different, which is where grass-fed really shines:
Saturated and monounsaturated:* Grass-fed beef has either similar, or slightly less, saturated and monounsaturated fats.
Omega-6 Polyunsaturated Fats: Grass-fed and grain-fed beef contain very similar amounts of Omega-6 fatty acids.
Omega-3s: This is where grass-fed really makes a major difference, containing up to 5 times as much Omega-3
Conjugated Linoleic Acid (CLA): Grass-fed beef contains about twice as much CLA as grain-fed beef. This fatty acid is associated with reduced body fat and some other beneficial effects
Popularity of the paleo diet has steered many enthusiast away from Australian Beef, but with the return of the Grass-fed option many consumers can again enjoy the high protein steaks but not compromise the paleo diet.
The Breakfast Creek Hotel is arguably one of the most famous and popular Steakhouses in Queensland and certainly knows a thing or two about Beef. The Grass-fed steak was a regular feature on the menu until the mid 2000's when drought heavily impacted on the supply of premium quality grass-fed steak and it was replaced with Grain-fed steaks. With the development of the Dry-Aging Cabinet in the Spanish Garden Steakhouse the Brekky Creek was able to monitor the quality and slowly bring the Grass-fed option back to the forefront of the menu. Now serving three cuts of grass-fed steak – the Dry aged *Rib on the Bone* and now the *Rib Fillet *and* Rump steak* the Brekky Creek is proud to offer both varieties. The Brekky Creek sources their Grass-fed steaks from the Mandalong Station in Northern NSW. As family owned and operated farms, the Cattle are raised on native and improved pastures namely Kikuyu, Rhodes and paspalum grass without the assistance of Hormonal Growth Promotion. A combination of breed, pastures and excellent stock handling makes for a flavour and tenderness profile in Mandalong Station Beef that is exception.